Board Of Directors
Executive Summary of the Board of Directors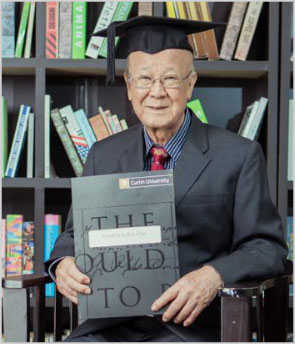 Chiu King Ang
Mr Chiu King Ang is the founder of Hup Soon Mechanical Works SdnBhd since June 1967. He was the Chairman since then. After completing his GCE "A" Levels in 1957, he work in various fields. He was a site supervisor for a mining firm, an accountant for a transport company, a manager for a shipping company then finally a manager for an Engineering firm before he started up his own business. Then in 1980-1986, he was appointed as the President of the Engineering Association for the whole Malaysia.

Initially, Hup Soon Mechanical Works SdnBhd was just a foundry. Then it diversified into Mechanical Engineering and Civil Engineering, later into earthworks, roadworks and quarrying.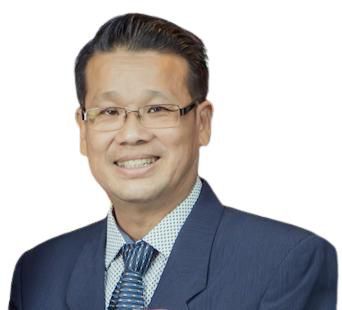 Chiu Chee Wai
Mr. Chiu Chee Wai holds a degree in Bachelor of Social Sciences (major in Economics) in 1991 and a degree in Bachelor of Business Administration in 1992. He also graduated from the University of Ottawa, Canada. During his university life, Mr Chiu has worked part time for the Canadian International Development Agency (CIDA) as a briefer and Public Relations Officer. He was also the President of the International Club.

After returning to Malaysia in 1993, Mr Chiu joined a Development Company as the Marketing and Administrative Officer overlooking the Sales of the Houses and all development plans from submission till approval.

Then in 1994, Mr Chiu joined Hup Soon Mechanical Works SdnBhd overlooking the projects like quarry, mining and construction. In 1996, he was appointed the Managing Director. Mr Chiu has since then been very active in the quarry industries. He managed to penetrate to the Sand Mining business in 2006 and is now a contractor for Hanson Quarry, YTL &PKNK JV Company namely Diversified Function Sdn Bhd.

Being an adventurous entrepreneur, he also goes into Industrial Building System (IBS) that the government is promoting now to do infra, houses, highriseetc that is cost and time effective and efficient.
Ho Sze Lin
Mr HoSze Lim is one of the partner and shareholder for HS Quarry (JV) Sdn Bhd. He holds a degree in Bachelor of Engineering(Hons). He has very extensive experience in the Quarry industries and before he became the director for HS Quarry (JV) SdnBhd, he was a senior engineer with Teik Granite Quarry. Having him as a partner and shareholder greatly boost the production and haulage of the quarries.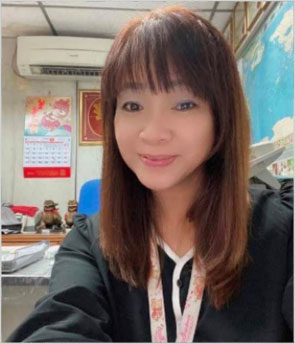 Jeana Lim
Ms Jeana Lim, holds a degree in Bachelor of Engineering (major in computer). She graduated from the National University of Singapore in 1992

After her graduation, Ms Jeana joined a Singapore Based Company, (ST E&E) ST Electrical and Electronics Engineering. During her years with STE&E, she was posted to Canada for on the job training in a Canadian Aerospace CompancyCAE,inc. Her duties includes writing the MMI (Man Machine Interface) for the Military Instructor Operator Station of the Flight Simulator. Over there she mastered the skills to write software to monitor the simulated flight path and tactical display of the said military aircraft.

Then in 1996, Ms Jeana joined Hup Soon Mechanical Works SdnBhd overlooking the finance and well being of the company. She undertakes the duties of the Finance Manager managing most of the financial issues of the company. The first computer payroll program was written by her to computerize all the employees data and payroll.

In Year 2000, with the heavy investment made on machineries, all the directors decided it is only sensible to start out a new insurance company to cater for all the machineries' needs. That is how Linear Leader SdnBhd was started. This company is fully managed by Ms Jeana to cater not only to our own group of companies heavy equipments, it also extend to cover all motor vehicles of the company and its staff.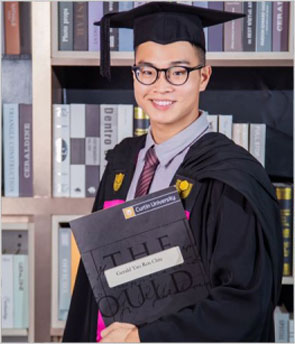 Gerald
Description: Mr. Gerald is the eldest son of Mr. Chiu Chee Wai and Ms. Jeana Lim. He holds a double degree in Bachelor of Commerce (Accounting and Finance) from Curtin University Perth. Prior to joining Hup Soon Mechanical Works in March 2022 as a Finance & Commercial Relations Executive, he was an audit associate in Ernst & Young, actively involved in the audit of listed multinational companies and full-scope entities in different industry sectors. Mr. Gerald also has 1.5 years of accumulated experience relating to audit, accounting systems, logistics, sales and event management. Mr. Gerald is a high academic achiever, commended and awarded with the letter of commendation from the School of Accounting in Semester 2, 2018; Semester 1, 2019; Semester 2, 2019; Semester 1, 2020; Semester 2, 2020 for being among the top students in the School of Accounting. He is also invited to join the Curtin Faculty of Business & Law High Achiever's Program, which is an invitation-only semester long professional development initiative offered to the faculty's most motivated, involved and high performing student. In March 2022, Mr. Gerald joined Hup Soon Mechanical Works Sdn Bhd as a Finance & Commercial Relations Executive, with the penultimate goal of growing the company into an industry leader, by equipping the company with industry-leading technologies, machineries, skillsets and mindsets.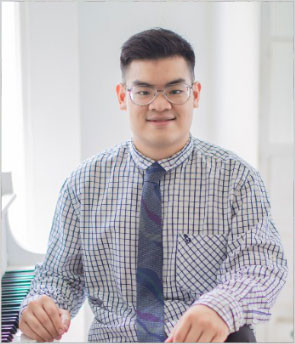 Gavin
Description: Mr Gavin is the younger son of Mr Chiu Chee Wai and Ms. Jeana Lim. He holds a double degree in Bachelor of Commerce (Property and Marketing). He graduated from Curtin University, Perth in June 2022. Prior to that, he completed his secondary and college studies in Singapore, undertaking Singapore GCE O and A Levels respectively. Mr Gavin had experiences working in different industries, namely the logistics & supply chain at DHL Singapore, food & beverages at McDonald's Australia and food delivery industry at UberEats Australia. These experiences provided him with different skills and knowledge that will benefit him tremendously in both his life and career path. Mr Gavin joined Hup Soon Mechanical Works in September 2022, undertaking the role of Commercial Relations & Business Development Executive.